24 chicken wings
1 bottle franks buffalo sauce
1 package ranch seasoning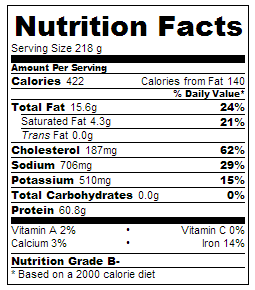 I love being able to throw something in the slow cooker, walk away from it for 6 hours, come back and have a meal ready and waiting for me. If you don't have a slow cooker, get one. Now. You're not even allowed to look at this recipe if you don't have a slow cooker. Get one here: Crock-Pot 4 Qt Stainless Steel Oval Slow Cooker
Now that you have a crock pot, you're ready for the easiest recipe in the history of cheap chef. Slow Cooker Buffalo Wings – 3 ingredients and minimal effort required to make fantastic game day food. (Hello, NHL playoffs are almost here. Go Flames Go!)  Who doesn't love chicken wings?
Slow Cooker Buffalo Wings Recipe
Ingredients
24 chicken wings
1 bottle franks buffalo sauce
1 package ranch seasoning
Directions
Add 1 full bottle of Frank's Redhot Buffalo Wing Sauce
 and 1 package of ranch seasoning into slow cooker with chicken wings. Cook on high for 4 hours or low for 6 hours. Serve with ranch dressed and veggie sticks.
Thank you guys for reading! Please don't forget to click LIKE on my Facebook Page so you know whenever a new recipe goes up!
Game Day Meal Ideas:
Crispy Baked Chicken Fingers Recipe



*this post contains sponsored links