Hey guys! So my Mom shared my post from yesterday and recommended less time for the tortilla bowls so they don't burn around the edges. (Thanks, Mom.) She's right though, if you want to try putting them in between 350-400 degrees instead of 450 like I did feel free to experiment! The browned edges were still yummy though, so I didn't think anything of it.
Today I'm going to tell you how to make homemade tortilla chips with rounded edges so you can scoop easier!
To make the scoops you're going to find something round and chip sized – I used the rim of my salt grinder and cut out circle shapes from a tortilla. I drizzled a very minimal amount of olive oil on them and placed them in the holes of the muffin pan with a little bit of the edge pressed up against the sides of the hole.
Bake at 450 degrees for 5 minutes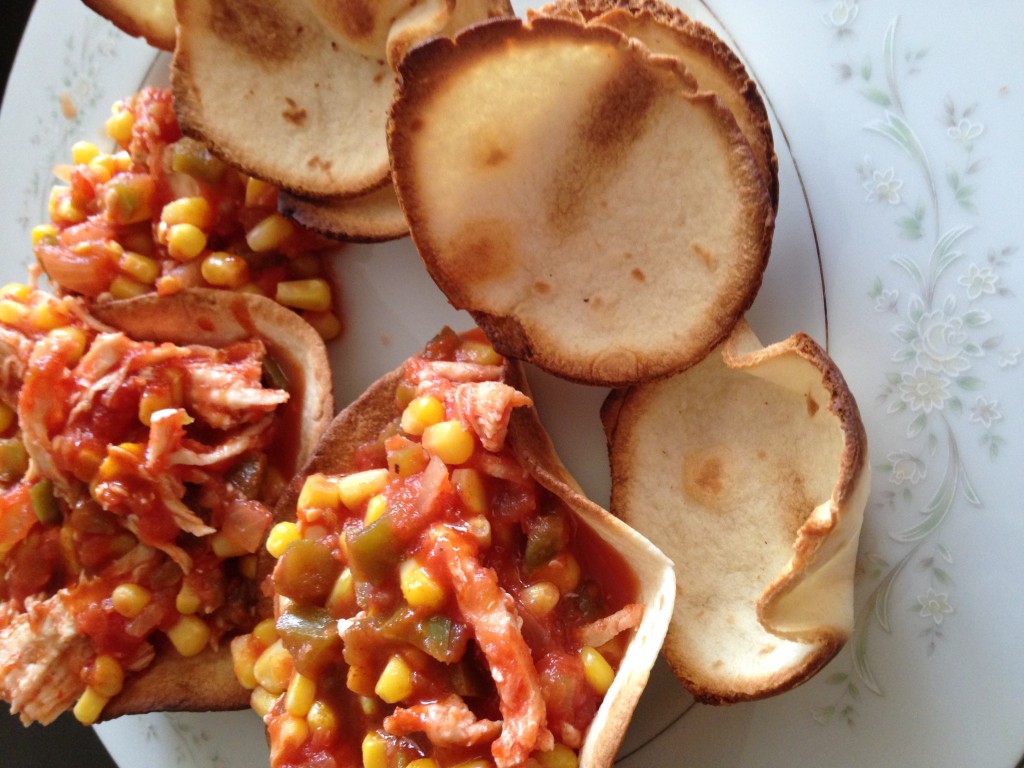 Enjoy – tomorrow I'll tell you how to make what went in the taco bowls that we dipped our chips into! Eating the bowl was the best part. Really this was the easiest Mexican dinner I've ever made! If you try it out feel free to use less heat, mother knows best after all!